A Kick Start to a Healthy Heart!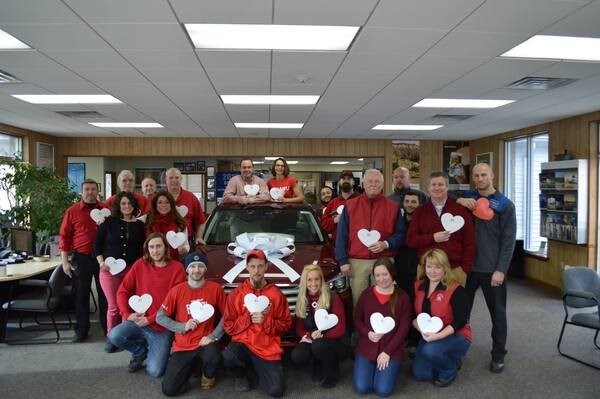 On February 11th we kicked off the year with an event to advocate for the American Heart Association. Our Subaru Ambassador Elizabeth Joss shared her frightening story of her history with heart disease with Reynolds'. "If someone would have told me at the age of 42 that I had to have emergency double by-pass heart surgery, I would have thought they were crazy! However, that is exactly what happened in May of 2004. The doctors were as surprised as I was, even though I have a long family history of heart disease I was not diagnosed with red flag indicators such as: high blood pressure, high cholesterol, high BMI, or Diabetes. Although I did smoke, had stressful events occurring, and not exercising it was not enough for the doctor to be concerned about me having heart trouble. After doing research, I discovered that I did have symptoms prior to my first heart event and that women's symptoms are often different from men's; which is why it was and can be overlooked by not only patients but by the physician as well. Warning signs that lead me to seek out professional care were: extra fatigue, occasional pain in my jaw, broke out in cold sweats, sporadic pains in my chest/upper back, and heart palpitations. After my emergency surgery I researched and learned classic symptoms, causes and more as well as that heart disease is the # 1 cause of death in our nation."
In her honor and for the millions of others suffering from heart disease, we decided to host our first event of the year. Middlesex Hospital staff discussed heart disease: preventatives, symptoms, offered blood pressure readings, and brochures. Raffle prizes were donated by YMCA, Vitality Spa, and gift certificates for Reynolds' Garage and Marine. Food was graciously donated by Subway of Old Lyme and TJ'Pizza of Old Saybrook.
---