The 2022 Subaru Love Promise Customer and Community Commitment Award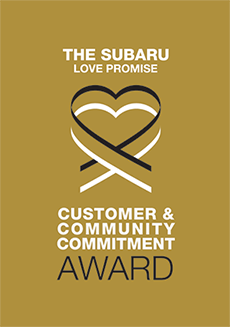 We've been nationally recognized for our dedication to our customers, our community, and the Subaru Love Promise.
We're honored to receive the 2022 Subaru Love Promise Customer and Community Commitment Award. This award nationally recognizes elite Subaru retailers who provide an exceptional customer experience at every interaction with Subaru. These retailers have also demonstrated an outstanding commitment to supporting passions and causes in their local communities in important areas such as the environment, community, health, education, and pets.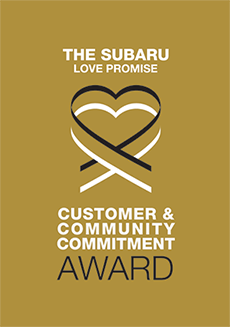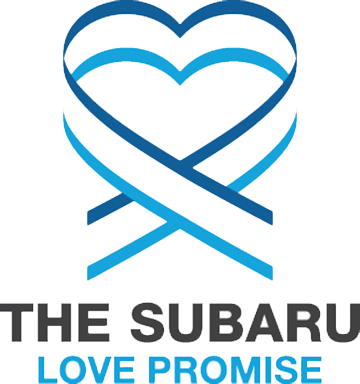 What is the Subaru Love Promise?
Subaru and our retailers believe in making the world a better place and the Subaru Love Promise is our vision of respecting all people. This is our commitment to show love and respect to our customers and to work to make a positive impact in the world.
How is Reynolds' Subaru dedicated locally to the Love Promise?
At Reynolds' Garage & Marine, our allegiance to the community began over 150 years ago on Hamburg Cove in Lyme, CT. For six generations, the Reynolds family has always felt it was their duty to support these organizations. Our Love Promise continues to grow with dedication and commitment to the Shore Line Community by building lifelong relationships with local nonprofits and charities, many of whom are friends and customers. Big enough to serve you. Small enough to know you.
Pet adoption , Lyme Horse Trials , The Hamburg Fair, The CT Draft Horse Rescue, Mitchell Farm Equine Retirement, The Ray of Light Farm,
Lyme Land Trust , Bushy Hill Nature Center, CT River Museum, The Turtle's Back Inc., The Roger Tory Peterson Estuary Center, The Connecticut River Conservancy, The Hadlyme Hall Garden Club
Lyme-Old Lyme Education Founda, Lyman Allyn Art Museum , Community Music School , Florence Griswold Museum , Lyme-Old Lyme High School , The Kathleen E Goodwin School, Middlesex Health Women's Wellness Fund, The MacCurdy Salisbury Educational Foundation, The CT Audubon Society
Tour de Lyme , Touch a Truck, Estuary Council of Seniors, Lyme Art Association , Easter Seals Veterans Rally Point , The Major Steven Roy Andrews Fishing Outreach Program, Child & Family Agency of Southeastern CT, Boy Scout Troop 26, The New London Homeless Hospitality Center, Bikes for Kids
Middlesex Hospital Shoreline m, High Hopes , Valley Shore YMCA , Lyme Ambulance Association, The Terri Brodeur Cancer Found, The CT Cancer Foundation, Lymes' Senior Center, Safe Futures, Lymes' Youth Service Bureau
Love Promise Stories from Reynolds' Subaru
Subaru and Reynolds' Subaru believe in making a positive impact on the communities in which we live and work. We uphold that belief through our Love Promise Community Commitment. Every month, we select inspiring stories from customers and partners from around our area who strive to support our collective commitment and feature them here
Reynolds' Subaru Cleans Rocky Neck State Park - Annalisa P
Save the Sound was happy to hear that Reynolds' Subaru was enthusiastically willing to participate in the Connecticut Cleanup for a fourth year in a row! Reynolds' Subaru attended and promoted a cleanup at their local beach, recruited volunteers, and made a huge impact in reducing the amount of trash that will end up in our waterways and Long Island Sound. Over the course of the day, Reynolds' Subaru was able to help remove over 80 pounds of trash from a 1/2 mile stretch of beach. September is International Coastal Cleanup month, so the volunteers at Reynolds' Subaru joined about a half a million other volunteers all around the world for this major effort. No piece of trash is too small to be picked up, as it all adds up, and has an enormously detrimental impact on our local and global ecosystems. Reynolds' volunteers understood this and really did a great job at cleaning up their beach. Thank you, Reynolds' Subaru!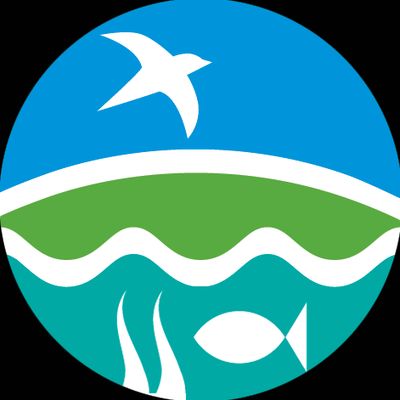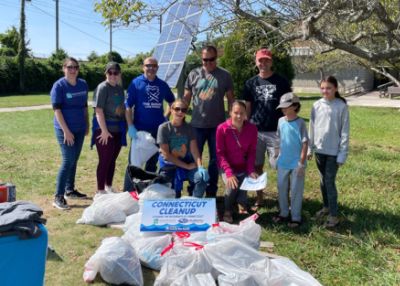 ---
Supplies for a Successful School Year - Cynthia C
Thank you to Reynolds Subaru for supporting Fair Haven School in New Haven for the 2022 Subaru Loves Learning event. Fair Haven School received $5,000 for our teachers to use to purchase STEM supplies which provides our students with the materials needed in order to be successful. Not only did our teachers receive a large donation to purchase supplies, they were also provided with a box of supplies for their classroom which included pencils, markers, erasers, and so much more. All of these supplies will help to fill our classrooms with necessary materials for our students to learn. In addition, Reynolds Subaru donated coats, hats, and gloves in order to provide our 780 students with winter gear that our students might not be able to buy themselves. Our students will now be warm this winter while coming to school and playing at recess! Thank you, Reynolds Subaru, for providing the staff and students at Fair Haven School materials to have a successful year!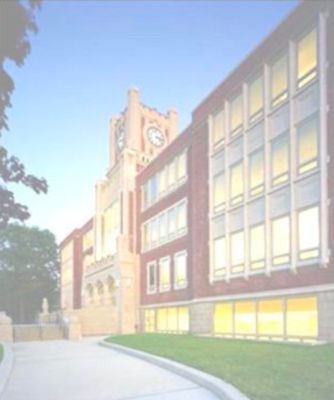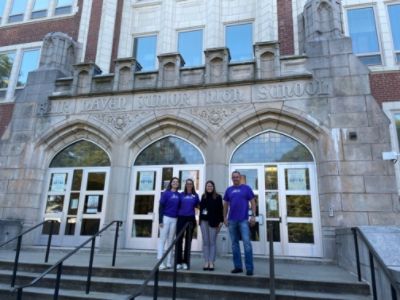 ---
Clothing Drive for Meals on Wheels - Heather M
The Estuary is grateful to have such a strong community partner like Reynolds' Subaru. Mollie Kenny recently hosted a clothing drive to help our Thrift Shop raise money for our Meals on Wheels program and various senior services. It was thanks to Mollie's initiative that the clothing drive happened. She saw a need and came up with a solution. The Thrift Shop is one of our biggest fundraising arms and relies entirely on donations for its inventory. Mollie was incredibly thoughtful and kind to work with. She understood that the store is run mostly by volunteers and was always kind to them. She even came in one day during her vacation with her car filled with donations and a huge smile on her face. Mollie was always "Very sweet and pleasant to work with" said Kim, the Estuary Thrift Shop manager. Subaru continues to not only help raise funds but also to raise awareness for our programs.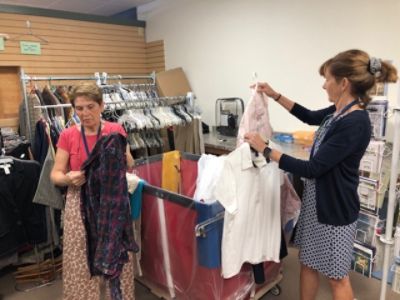 ---
Big Heart - Nora W
For the last five years Reynolds' Subaru has collected new and gently used bikes each Spring for Bikes for Kids, a nonprofit organization located on the CT shoreline, in conjunction with the Lyme Land Trust's Tour de Lyme bike ride. Bikes for Kids is the largest group in Connecticut giving away bicycles and new helmets to children in need. More than 1,000 bikes are donated to children in need each year. Most stay in CT but on occasion they will ship to other countries in need too. This year, one of our Reynolds' Subaru employees went out of his way to make sure we had plenty of bikes to donate. Chris Rooke, one of our Subaru Sales Associates, on his day off found countless bikes being given away on Facebook marketplace and Craigs List. Chris called as many folks as he could and drove around all New London County and picked up these bikes. Late Tuesday evening, on his day off, he pulled into the dealership and unloaded over a dozen bikes, said nothing to anyone and when on his way. This man with a very kind heart, would never have shared his act of goodwill with anyone. I was told by another salesperson who witnessed his kind heartedness. It is because of wonderful caring human beings like Chris Rooke that keeps hope alive. It also shows that you do not need money to be generous and participate in the Subaru Love Promise, just time, energy, and a very big heart. May his big heart be contagious!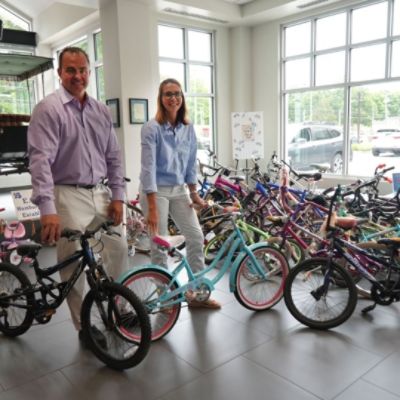 ---
Joy and Light for Victims of Domestic Violence - Christine F
Travis' eyes lit up as he walked into the kitchen on Easter morning and saw a basket overflowing with toys and candy with his name on it. He looked at his mom and exclaimed, "The Easter Bunny found me!" When Travis and his mom had to leave their home because of family violence they turned to Safe Futures for shelter and support. They had to leave their home quickly with few belongings and 5-year-old Travis worried that the Easter Bunny would not know where to bring his basket. Reynolds' Subaru generously donated beautifully assembled Easter Baskets, along with prepaid gas cards, bringing a bit of joy and light to children and their families impacted by domestic violence. Safe Futures is grateful for the support it receives from Reynolds' Subaru as we work to save lives, restore hope, and change the future for those impacted by domestic violence.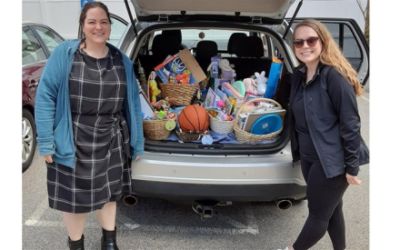 ---
Learning About How to Purchase a Car - Leslie T
Nora Walters and Keith Rye visited the Personal Finance students at Lyme-Old Lyme High School to discuss the car buying process, how to research a car, the importance of credit scores, and the difference between buying and leasing. Their presentation was not a lecture but included the classes in the learning process. The students had many questions for Nora and Keith and said they learned a lot about buying a car. Thank you to Nora and Keith for their time and I look forward to working with them in the future!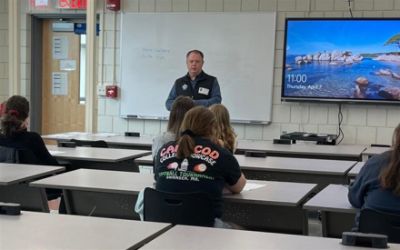 ---
Thank You For Sharing the Love With the Y - Tony S
The Valley Shore YMCA would like to send Reynolds' Subaru our sincere appreciation for selecting the Y to receive the community Share the Love Event gift of $35,000. That was quite a surprise. Your generosity will make a difference in hundreds of lives of individuals and families in our shoreline community. Here are just a few ways your gift helps strengthen our community and "Build a Better Us!" ● SPLASH! As part of our commitment to reducing drowning and water related accidents in children, we offer free swim lessons during the winter school break and immediately after school gets out for the summer to over 200 children to ensure they have the basic skills needed to be safe around water. ● Delay the Disease. This ongoing program helps over 50 individuals living with Parkinson's Disease gain increased self-confidence, decrease risk of falls, minimized fatigue, reduced rigidity and improved vocalization and hand-writing. It is an amazing community of support. ● Financial Assistance. Thanks to you, YMCA programs and services are available for all members, regardless of their ability to pay. We provide more than $100,000 annually to more than 100 working families, adults, and seniors for all YMCA programs and memberships. And the number of requests continue to grow. Your support helps us support more people in our community and ensure that no one is turned away for an inability to pay. Thank you again for your support!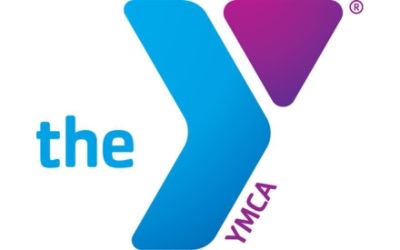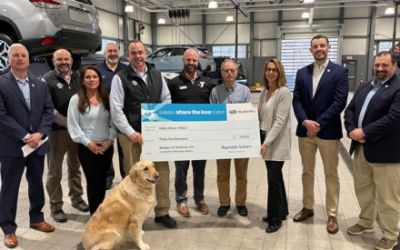 ---
Subaru Loves Pets – Connecticut Humane Society - Susan W
For a while, you wouldn't have seen that big smile on Holly's face. She was outside roaming, all alone and confused. No one was looking for her. No one claimed her when a local animal control officer picked her up. The young pooch soon came to the Connecticut Humane Society through a partnership with the animal control shelter. She got the medical care she needed, as well as lots of playtime in the playpen outside. Once she was ready for adoption, Holly found a new home who thinks she is "the most lovable dog there is!" She gets to go with her people when they leave the house, and is working on training. But this adoption didn't just help Holly...it helped another pet, too! That's because Reynolds Subaru made a $100 donation to CHS in honor of Holly's adoption so another pet can have the same fresh start!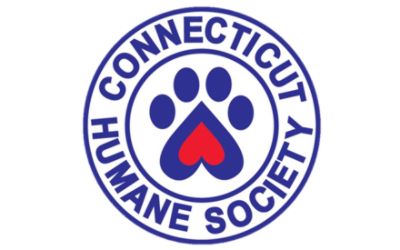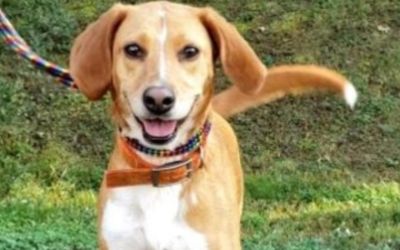 ---
Coastal Cleanup at Rocky Neck - Michiela M
Every September the International Coastal Cleanup, the largest global volunteer effort of its kind, promotes trash removal along the shorelines. As part of the International Coastal Cleanup, Save the Sound hosts the Connecticut Cleanup, a volunteer effort both inland and shoreline to remove trash that could find its way into Long Island Sound. With the help of our hard working volunteers we not only remove trash but record and monitor our findings to help eliminate litter at its source. I have been the Cleanup Captain for this event at Rocky Neck State Park for the last 6 years. Throughout that time I have seen a significant growth in our volunteer efforts and with the partnership of Reynolds Subaru we have seen an even bigger turnout. Together we have increased our number of volunteers, increased the amount of trash removed, and promoted a cleaner environment. Just this past year we were able to collect over 150lbs of trash, more than 1100 cigarette butts, and narrow down items of local concern at Rocky Neck. Reynolds Subaru does an incredible job of supporting this event and also in promoting their love for the outdoors. They get not only their employees but their customers to join in on the event, offering donuts and coffee to those who donated their time for such an important cause. It has been wonderful working with Reynolds Subaru and I look forward to our continued work in keeping our coastline clean.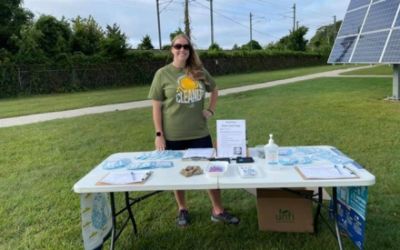 ---
Connecting Community through Storytelling - Kathryn W
Connecting Community Through Storytelling at Reynolds' Subaru I have been a storyteller and musician for many years and have performed in many unusual venues, but when Reynolds' Subaru contacted the Connecticut Storytelling Center to book a performance, I was intrigued. I had never performed at a car dealership before! Families gathered in the beautiful "backyard" of Reynolds' Subaru in Lyme, CT in August 2021. The Reynolds' team greeted everyone with smiles, cold lemonade, hot dogs, popcorn, and Ben & Jerry's ice cream; the perfect picnic dinner to enjoy while listening to storytelling and sing-a-long songs. In support of Subaru Loves Learning, attendees were asked to bring school supply donations to the event in exchange for free raffle tickets to win gift certificates and experiences. Raffle items included take out family dinners at many of Reynolds' Subaru crews favorite spots and family experiences like the CT steam train and river boat cruise. The families eagerly participated in the stories, sang along, and did a bit of dancing, despite the heat! At the Storytelling Center, we say that we "connect lives – one story at a time". Reynolds' Subaru helped us do just that! Ann Shapiro Connecticut Storytelling Center From a long time Reynolds' Subaru customer; a very kind compassionate note accompanied by many additional school supply donations for our Subaru Loves Learning partner school, the Kathleen E Goodwin Elementary School. "To our friends at Reynolds' Subaru, We wish to extend our "thank you" for your share the love event to collect school supplies. The food and ice cream and all the wonderful door prizes on your spectacular grounds was way above fantastic! And you made everyone so welcome. Your entertainment was great fun. You all put so much hard work in!" Kevin and Kim D. As one of the owners of Reynolds' Subaru I strive to live the Subaru Love Promise each, and every day in how I treat my team, our guests and especially our community. The support from our other shoreline businesses in support of our event through generous donations was awe inspiring. This event was designed to give families a free event to attend together, laugh a little, dance and enjoy being together outside. The request for school supply donations, was our way of teaching the next generation to give back. One of the most powerful moments of the night for me was when two different young men, from different families, brought to me the backpacks they won in the raffle to donate to our partner school. I know the Subaru Love Promise works and we will continue to support it for generations to come. With appreciation for our generous shoreline community, Kathryn Wayland CEO of Reynolds' Subaru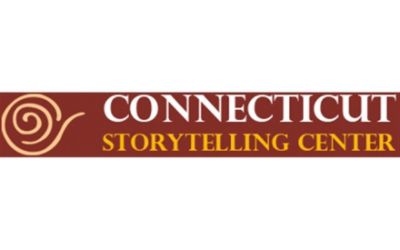 ---