How Reynolds Subaru Cares for the Lyme, CT Community
At ReynoldsSubaru, we are fortunate to be a part of a community as special as Lyme, CT. Nearly 350 years old, Lyme is a small town filled with friendly neighbors, beautiful landscapes including Hamburg Cove, deep agricultural roots, and a proud spirit. Did you know that Reynolds Subaru has been family owned and operated for over 6 generations?

As our way of saying thank you, we like to give back to the community. Some of our most recent philanthropic efforts include a donation of $30,000 to the Middlesex Hospital Cancer Center - Shoreline as part of the most recent Subaru Share the Love Event, and a donation of $1,000 to the Lyme Old Lyme Education Foundation through the NADA Ambassador Program.

Fostering a positive and healthy relationship with members of the community will be a continuous gesture on our part, and we are happy to help where assistance is needed. For a general scope of who we've helped in the past, feel free to take a look at the list of organizations below.
Here's to strengthening the Lyme area community, and, as always, feel free to let us assist you with your automotive needs with a visit to our dealership, or contact us at your convenience.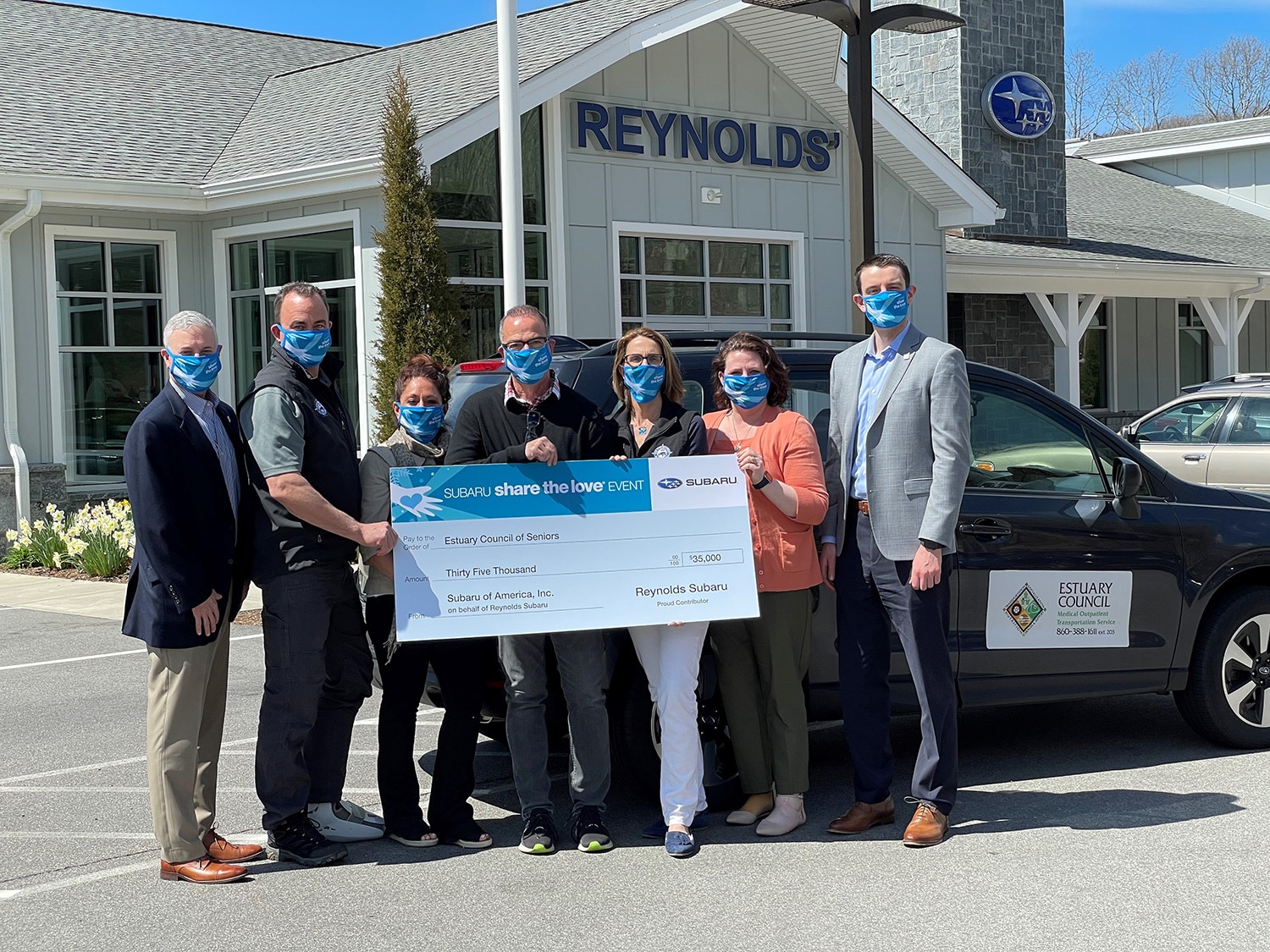 Donations have been made to: