Reynolds Subaru Pet of the Month
Reynolds' Subaru 
is pleased to partner with
the Connecticut Humane Society
 by presenting the Reynolds' Subaru - Pet of the Month. 
The Connecticut Humane Society is "the oldest and most comprehensive animal welfare organization in the state and helps thousands of pets every year."
 They strive for each companion animal to find a permanent home. Each week we will be highlighting one amazing dog.  If the "Pet of the Month" is adopted within that month, Reynolds' Subaru will donate $50 towards the adoption fees.   Together we can make a difference.
If you are interested in adopting the Reynolds' Subaru Pet of the Month, please contact the CT Humane Society directly. They can be reached 
800-452-0114
 or you can visit them at 
https://cthumane.org.
 Please reference the Reynolds' Subaru Pet of the Month. Thank you for your consideration!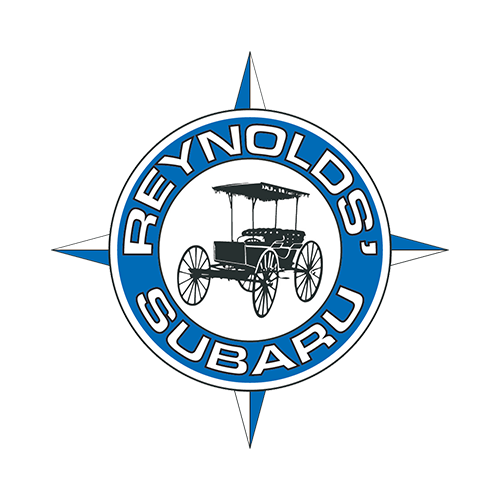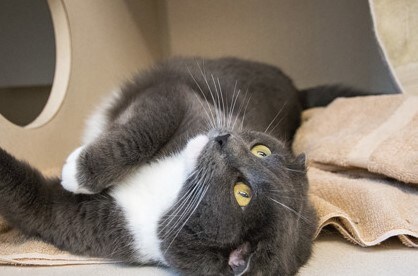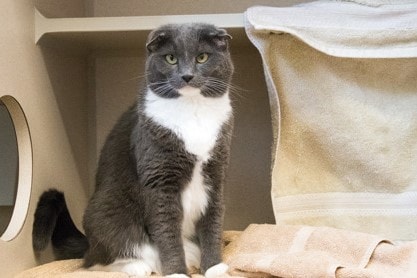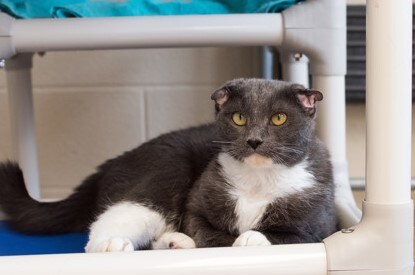 8 year old Jessi is a domestic short hair feline who arrived to us with a severe and chronic double ear infection. After significant treatment without a positive end result, and deafness closing in, a veterinary specialist consulted with CHS and concurred that removal of her ears was in Jessi's best interest and offered her the best chances for a healthy life.
Five months later, we have a lovable, deaf 8 year old who is looking for just the right home. Some continued attention will be required around the ear folds.
Jessi resides at the Waterford center at 169 Old Colchester Road. 
Give us a call or drop by for more information. 860-452-0014.
Connecticut Humane Society
CT Humane Society is a state-wide resource for pets and the people who love them! From reduced fee veterinary care and Pet Food Pantry, to online education programs for kids and pet parents, adoptions and more, CT Humane is here for all pet lovers.
Generous supporters make our programs happen, and give brighter futures to pets in need.
Do you know someone who can no longer care for their pet? We can provide resources to keep their pet at home, or if needed, accept their pet for re-homing through one of CHS' safe, bright animal care facilities in Newington, Waterford and Westport. They can get support by calling CHS at 800-452-0114.
Thank you so much for partnering with us to bring brighter futures to pets.