SHARING THE LOVE WITH OUR LOCAL COMMUNITY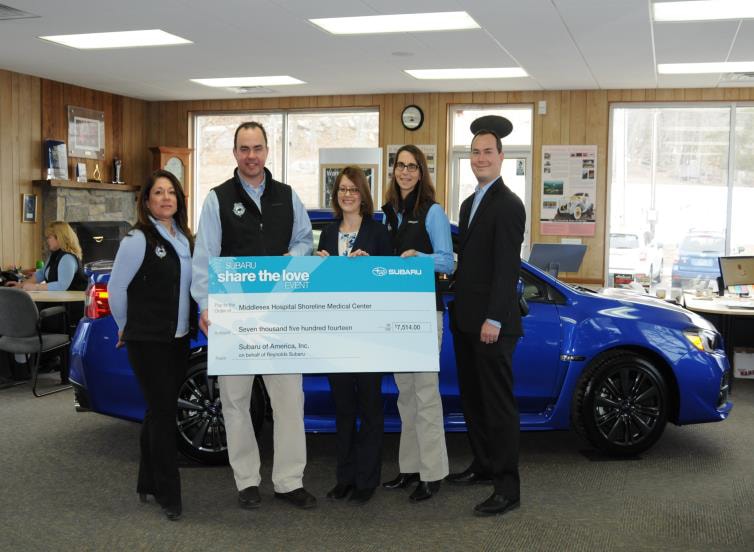 Share the Love is an annual event Subaru sponsors which supports five different causes: Animals, Environment, Health, Education, and Community. For every car sold during the promotion period customers had the choice to support Subaru sponsored charities or Reynolds' selected hometown charity, Middlesex Shoreline Medical Hospital. Reynolds' Subaru is proud to say that our customers helped raise $7,514 to our local charity, Middlesex Hospital! Reynolds' donated an additional $1500 for a grand total of $9,014!
Thank you to all the customers whom selected Middlesex Shoreline Medical Hospital. In addition thank you to those that supported Subaru's national causes ASPCA, Make a Wish, Meals on Wheels, and the National Park Foundation.
Above is a picture from left to right; Sales Manager Nora Morrissey, Owner of Reynolds' Subaru: Hayden Reynolds, Director of Development Sarah Moore, Owner of Reynolds' Subaru Kathryn Wayland, and Subaru Sales Operation Manager Ken Scanzio.
---