13th Annual Marine Open House
Come down Saturday, March 26th   9am-4pm rain or shine for our 13th Annual open house. Guest speaker Ish Monroe will be doing a seminar on his frog fishing technique at 10:30am. After the seminar we will be serving a BBQ lunch by Redneck Heaven. To satisfy all you tackle junkies we'll have several vendors with tons of new tackle on hand. We hope to see you there!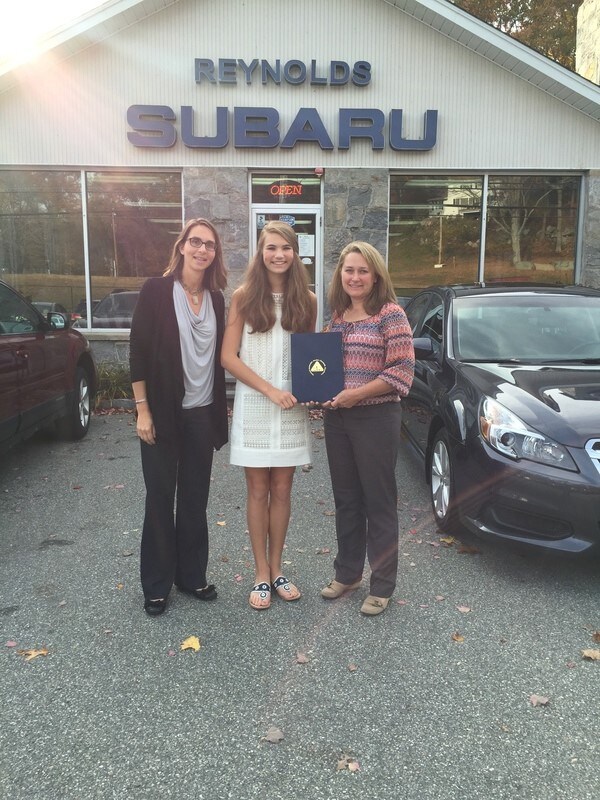 Caroline's Miracle Foundation: Peace, Kindness, Smiles
Laura Lee Wayland, part of the seventh generation of the Reynolds family presented her first NADA Ambassador Grant of $2,000 to Caroline's Miracle Foundation this past fall. This non-profit organization created in honor of Caroline O'Brien brings smiles to children and their families facing battles with brain tumors. Mrs. O'Brien works diligently to locate and assist families with whatever is needed or wanted to put a smile on their children's face, as they battle childhood cancer. Mrs. O'Brien commented that the ray of light from above that day was Caroline smiling down on us. If you are looking for a caring cause to assist financially or with your gift of time please call the foundation at 860-434-2246 or miracles@CarolinesMiracleFoundation.org.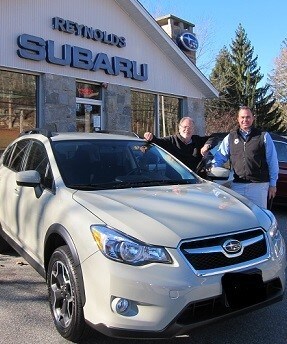 Galloping with High Hopes
Last November Reynolds' Garage and Marine Inc. partnered with High Hopes in a new way to Share the Love. High Hopes was celebrating five years of their successful holiday market that showcases handmade horse gift items, family entertainment and hayrides. To celebrate five years and to raise additional funds, they offered raffle prizes, the grand prize being a Subaru Crosstrek from Reynolds' Subaru. The event was extremely successful for High Hopes, the Shoreline Soup Kitchen and for the Subaru Crosstrek winner Chip Dahlke. The Reynolds family and staff of Reynolds' Subaru is proud to support local charities in our backyard and will keep sharing the love with High Hopes in 2016.
Reynolds' Boats Northern Tournament Trail
We are very excited to announce that this year we have partnered with the Northern Bass Opens to form the Reynolds' Boats Northern Bass Tournaments. The trail will consist of 9 events and will cover four states. There will be 4 open events that will consist of up to 100 teams with a guaranteed 1st place prize of $2,000. There will also be 4 trail events that will consist of up to 60 teams. We will be paying down to 12th place in cash and thanks to our great sponsors we will have many giveaway prizes at every event.  All of these tournaments will qualify for Skeeter Real Money, Ranger Cup, and Reynolds' Money contingency prizes. By fishing these tournaments and our Reynolds' Customer Appreciation Tournament, teams can qualify for the Tournament of Champions where they will be competing for a fully rigged Ranger Z175 with a Yamaha outboard.  Check ReynoldsBoats.com for full rules, information and event applications.
Save the Date for our 6th Annual Pet Adoption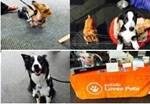 Please join us Saturday, April 9th rain or shine for our Sixth Annual Pet Adoption! We are helping foster parents, animal shelters, and animal recues adopt as many animals as possible to their forever home! "Approximately 7.6 million companion animals enter animal shelters nationwide every year. Of those, approximately 3.9 million are dogs and 3.4 million are cats. Each year, approximately 2.7 million animals are euthanized (1.2 million dogs and 1.4 million cats)" (ASPCA, 2016). Please help us make a difference by either spreading the word about the adoption or mentioning it to rescues in your area that we are hosting this event and welcome any volunteers/rescuers/foster parents. Free food, refreshments, and a raffle to win prizes donated from nearby establishments will be available. Please join us on our mission to help animals in need! We hope to see you there!
#MakeADogsDay
A movement that Subaru created that encourages families to adopt animals. If you adopt a dog remember to snap a picture and post to media with the comment #MakeADogsDay and look through all the happy doggies that were adopted! Join the movement and save a life. Visit https://twitter.com/hashtag/makeadogsday to view precious moments.
Local Events We are Proud Sponsors of
Outrun 38: Saturday, April 30th join us for the second annual Outrun Branford Half Marathon! Outrun 38 helps raise awareness and raises money for cystic fibrosis. Race Starts at 7:30a.m. at Stoney Creek Brewery, 5 Indian Neck Avenue, Branford, CT. Registration has begun for the amazing race, for more information visit: outrunbranford.com.
Tour De Lyme: Sunday, May 15th at Ashlawn Farm, Lyme CT join us for a tour through the beautiful town of Lyme for its 3rd Annual Ride. Four different road rides and two mountain bike rides to choose from. Registration is $50 a rider and $25 for youth when accompanied by an adult. Visit tourdelyme.org for more information. Used bikes can be dropped off at our location for Bikes for Kids organization any day at any time.
9th Annual Touch a Truck: Saturday, May 21st (rain date Sunday) from 9 a.m. to 2 p.m. at McCook Point Park in Niantic, CT. Children can climb various vehicles, and discover the world of trucks. In addition there will be face painting and craft activities for the children as well as a free photo-op. Refreshments will be available for sale. There will be a $4.00 per person donation (ages 3 and up) to benefit the Child and Family Agency of Southeastern Connecticut. For more information visit: www.childandfamilyagency.org
Osprey Festival at Sound View:  Saturday, June 18th  Lyme -Old Lyme Chamber of Commerce presents the Festival at Sound View from 10a.m. to 8p.m. rain or shine. This event brings together local artists and institutions, local musicians and music educators, as well as all things nature with the incorporation of the Connecticut Audubon Society's Osprey Nation and Roger Tory Peterson Estuary Center and is offering free carousel rides, kid competitions, school bands, and young local musicians. Visit ospreyfestival.com/about-us.html for more information.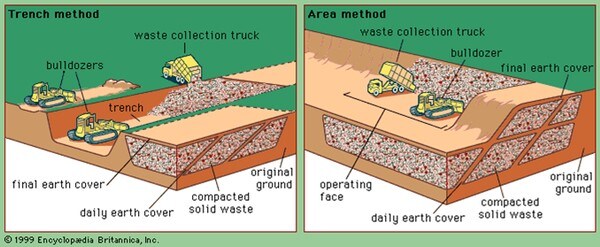 Subaru, the Innovator of a Cleaner Environment
In May 2016 Subaru of America will be celebrating its eleventh year of being a zero-landfill establishment. Why is this important? Our environment has become heavily polluted by landfills, which are areas that hold nearly 220 MILLION tons of garbage yearly in the United States. This garbage is then layered and buried deep underground which is impacting our environment by: producing green-house gasses such as Methane which contaminates the air, & the waste that contaminates soil and groundwater (Live Life Green, 2009).
Subaru of America located in Indiana, USA is an innovator to many companies in regards to up keeping a clean environment by Reducing, Recycling, Reusing with minimal hazardous waste.  As well, as it's the only plant in the U.S. backed by the National Wildlife Federation that designated a Backyard Wildlife Habitat. "The 800 acre plot is home to a variety of wildlife such as deer, bald eagles, blue heron, coyotes and more" (Markham,2015)  Just another way Subaru has impacted our environment in a positive way. We at Reynolds' encourage everyone to take the initiative to reduce, recycle, reuse and be cautious about just throwing away garbage.
References: Markham, Derek. "Subaru Celebrates 10 Years of Zero Landfill Manufacturing." TreeHugger. Mother Nature Network, 14 May 2015. Web. 28 Jan. 2016. < www.treehugger.com="" corporate-responsibility="" subaru-celebrates-10-years-zero-landfill-manufacturing.html="">. "Landfills And The Environmental Effects :: Live Life Green." Live Life Green. N.p., 6 Aug. 2009. Web. 28 Jan. 2016. //livelifegreen.com/landfills-and-th-environmental-effects/.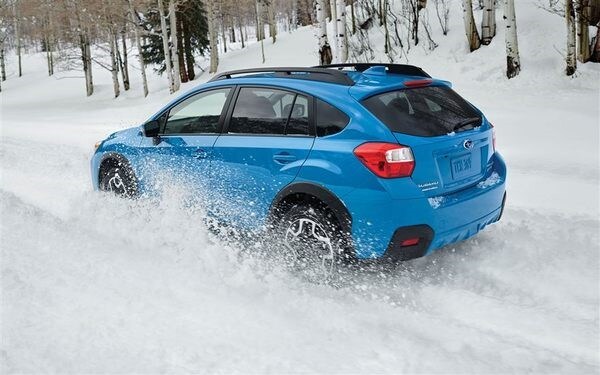 Newest Flashy Color
Check out the new Hyper Blue! Available in the Special edition BRZ and STI as well as the Crosstrek. For more information contact our Subaru Sales team at ReynoldsSubaru.com.
Yamaha Promotions
Come in now: purchase an eligible, new Yamaha Outboard and have the choice of either a 5 year warranty protection OR up to $1500 in dealer credit. This offer expires March 31, 2016 so hurry in to get this exclusive offer.
Skeeter and Ranger Rebate
Thinking  about a new boat? Skeeter and Ranger are both now offering a rebate up to $1500 on a brand new boat! Offer expires March 31st! Contact Bryan Liebenthal for questions at Bryan@ReynoldsBoats.com
Attn: Boaters did you know we purchase used boats and outboards? Give us a call to schedule an appraisal and get cash for your boat at 860-434-0028!
World Fishing and Outdoor Expo
Rockland Community College, 145 College Rd, Suffern, NY 10901 on March 10th-13th. Times are as follows: Thursday 2pm-9pm, Friday 1pm-9pm, Saturday 9:30am-7pm, and Sunday 9:30am-5pm.